At MAEDT we have a number of project that require the help of volunteers. 
By volunteering with a MAEDT project you will not only be doing your bit for the community but you will also be gaining the necessary experience to increase your chances of gaining paid employment.
Volunteer Lunch Club Assistants


We are at capacity at the moment with volunteers to help out at the Lunch Club but you may be interested in taking part with one of our other opportunities.
Walking Group Leader



We are are looking for more walking group leaders and we will provide all the necessary training required. For further information or a volunteer pack
please contact us on 0131 663 5317 or alternatively you can e-mail info@maedt.org.uk. 

**We are giving away free walking group t-shirts to those who come along on our walks and all walking group leaders will be provided with first aid bags and walking group leader fleeces.**
Minibus Driver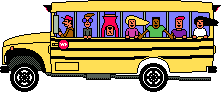 We are looking for volunteer drivers with a full clean UK D1 driving licence to drive our bus either Tuesday's or Wednesday's depending on bookings and volunteer availability.  For more information and an application please e-mail info@maedt.org.uk


Coming Soon...


We are looking for volunteers to help out with decorating and possibly some other DIY when we move to Mayfield Bowling Pavilion.

Once we move to the Bowling pavilion we will be looking for Baby & Toddler Group Assistants to help out with the group by encouraging parents and children to take part in fun activities and assist to prepare healthy snacks for the kids.  If you want to volunteer and have a child yourself, they are more than welcome to come along and take part as well.

We are also looking for Walk Leaders to take group on walks in the local area and once a large enough group is established, take the group on day outings.


If you are interested in volunteering with existing or future projects please e-mail

info@maedt.org.uk